DMU and UOL student accommodation has arguably never been nicer, with a whole range of fantastic examples of student accommodation popping up in Leicester in recent years, most of which are just a short walk from the universities themselves.
And of course, Leicester itself is a great location for students, with all of the amazing things there are to see and do, from the shops, bars, clubs and restaurants, to the arts, wealth of culture and historic sporting prowess.
So, what should you look for in the perfect DMU and UOL student accommodation in Leicester, in addition to the location being right?
These days, student accommodation is a far cry from the stereotypical student digs of the generation before.
Students can now expect excellent facilities, such as free internet connection and wifi, a television, washer/dryer, microwave, fridge freezer, double beds, water and energy costs included and their own bathroom. Modern, state of the art furnishings, communal areas and space to study are commonplace too, while some student accommodation even comes with its own cinema room and gym facilities!
In addition, viewing the property is essential, as there's no way you should settle for problems such as:
● damp
● poor security
● signs of pest infestation
● badly fitted appliances
● leaks
● damage to the property
● poor standard of upkeep
Stylish, Top Quality DMU and UOL Student Accommodation
At Westmanor Student Living, we have a whole range of fantastic DMU and UOL student accommodation in Leicester available, most of which is completely modern and state of the art, because it was only built in the last couple of years.
Check out the following examples for some marvellous inspiration:
Zone De Montfort St
At only a few minutes walking distance from both Leicester universities, these spacious, brand new luxury apartments offer the height of comfort when it comes to luxury studio flats. And the building also has various communal spaces including a gym, cinema room and study pods!
Zone 8 West Walk

ZONE have several developments around Leicester already which offer ultra modern and luxurious apartments. These are understandably very popular with students and this new property is no exception. In the same way as the amazing Zone De Montfort Street above, it also comes with all modern facilities, such as a TV, microwave and on site laundry facilities as well as a cardio gym, common room/seating area and cinema room on site.
146 London Road
This spacious 5 and 6 bedroom flat situated on London Road is perfect accommodation for students attending the University of Leicester. In addition to all inclusive rent, you can expect facilities which include spacious ensuite bedrooms and a large kitchen/ diner with fridge freezers, microwave and washing machine provided.
Goddard House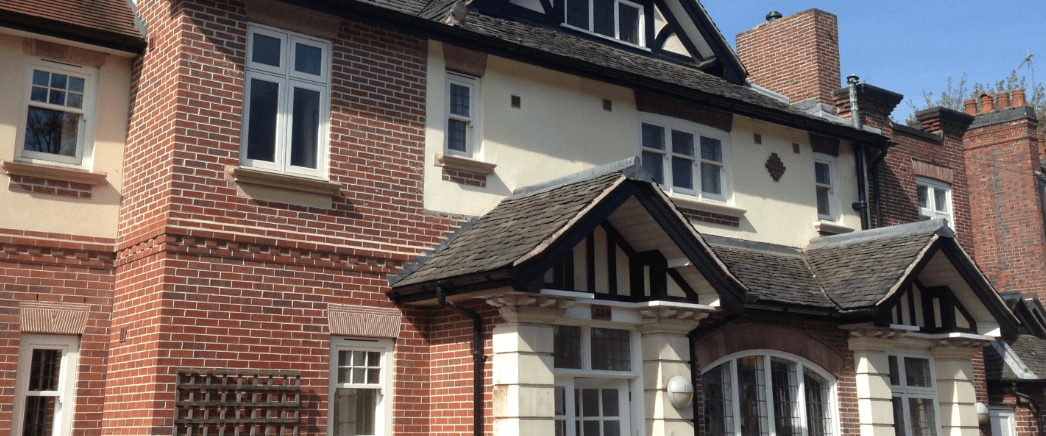 Newly refurbished for 2017, Goddard House offers studios, 2, 6 and 10 bedroom flats with extra spacious bedrooms and most with en-suite bathrooms. This property benefits from all inclusive rents and is therefore perfect for students looking for less worry about the utility bills while at university.
Regent Park Mews
Regent Mews is the perfect choice for students looking for affordable accommodation and is especially ideal for medical students who require easy access to the Leicester Royal Infirmary and the Hospital Hopper bus. There is free internet connection and water and energy costs are included in the rent with washer/dryer available too.
Chelsea Place
These six bedroom flats are located just a ten minute walk from De Montfort University, offer great value for money and are perfect for a large group looking for student accommodation which provides every modern facility you might need.
West End Villas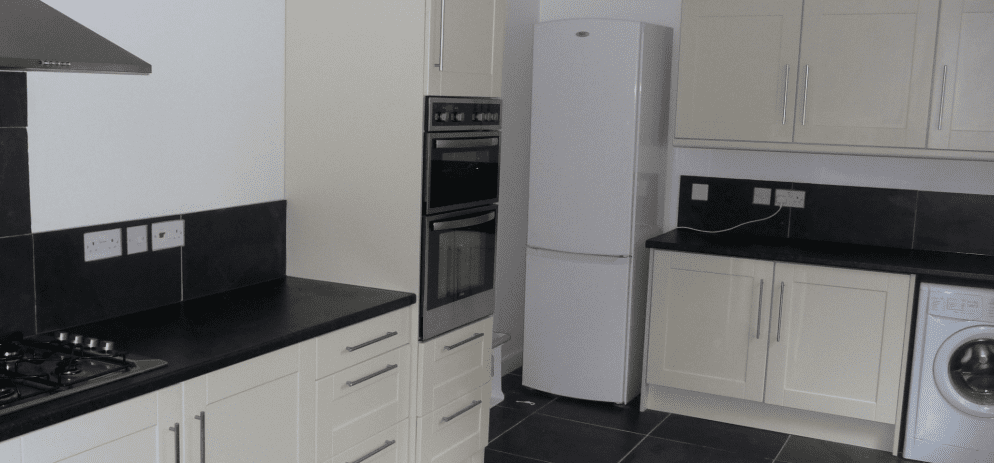 Situated in the massively popular West End area of Leicester, the West End Villas are three houses which have been lovingly converted into ultra modern, six bedroom flats. They are just a tiny walk from all of the best bars of Braunstone Gate and Narborough Road, as well as being just a 15 minute walk to DMU.
Seen A Place You Love? Contact Us For Availability
As you might imagine, places are getting snapped up fast, so if anything takes your fancy, why not book a viewing and secure your place as soon as possible? Get in touch with the DMU office or Leicester University office today for more information.