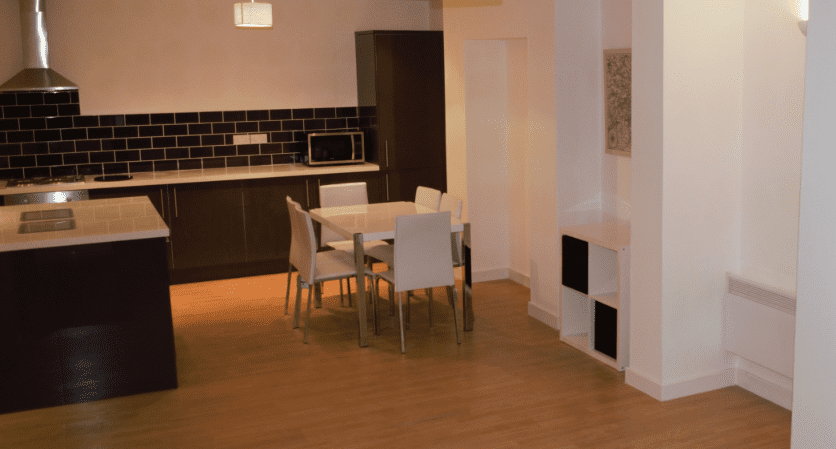 Studying abroad is a fantastic way to see the world, while enhancing your education, life experience and career prospects. However, moving away to university in an unknown town, can be a daunting experience. And, when that town is in a different country, finding international student accommodation can feel like an even more challenging prospect.
You'll be pleased to know that both of the Leicester universities take great care of their international students and when it comes to international student accommodation, there is some excellent advice and support available. For example, if you're studying at De Montfort University they offer a guarantee of accommodation for international students.
There are several different types of student accommodation in the UK that you can choose from. These include the following:
University halls of residence
Privately owned halls of residence
Private renting (single and shared flats and houses)
Lodging in a private home
As a major student accommodation provider in Leicester, we take pride in being able to offer some of the best digs around for international students, to suit a whole range of budgets. So, when it's you who is looking for your perfect place to live while you study abroad, here are some important things to consider before you sign that contract…
Get in early to ensure you get the best international student accommodation
It makes sense that the best accommodation gets snapped up quick, so if you want a good choice of the place you'll be calling home while you study, get your viewings in, or research done, several months in advance to see what's right for you.
Make sure you check out plenty of options and get recommendations on, not only the accommodation, but the area that it's in.
Then, have a checklist ready of those things that are important to you, for example cost, location, local amenities, and overall upkeep. Again, the earlier you start looking, the more choice you will have in these things.
Know your rights and responsibilities
When it comes to renting international student accommodation, you may find that your rights and responsibilities are different from those in your home country. Make sure you are fully aware of what's contained in the tenancy agreement before you sign anything and what you rights are with regard to it.
Information on what your student rights and responsibilities are is readily available on the UK government website. If you're renting through the university you're studying at, it's also worth being aware of the Universities UK Student Accommodation Code of Practice, which protects your right to safe, good quality accommodation.
Check your student accommodation thoroughly
There's a skill to surviving university (and by doing so ensure your uni experience is as much fun as possible). Part of this is the last step in our list of helpful tips on finding the right international student accommodation…
Once you've found the place that seems perfect for you, one which ticks all the right boxes, always ensure you check the place over thoroughly and get an inventory, before you move in. Any signs of mould, damp, pest infestation or general state of disrepair, such as leaks, broken central heating, etc, should be reported to your landlord and dealt with immediately.
In addition, vital appliances, such as smoke detectors, carbon monoxide detectors, light switches and electric sockets – and all appliances that are provided in the property, such as the oven and fridge – should all be working correctly for your own safety.
The place should be clean before you move in too. Don't accept any hovels. Those days of adverse student housing stereotypes are long gone.
We can help you find the perfect international student accommodation
At Westmanor Student Living, we have many years of experience in providing student accommodation for both UK and international students in Leicester and would be happy to answer any questions you might have about student accommodation in the UK.
In recent years some fabulous student housing has popped up around the city and we think you'll agree that international student accommodation has never been better.
Get in touch with a member of our team at the De Montfort University office, or Leicester University office to find out more about the international student accommodation options available to you.