If you're a De Montfort University student and getting up early for lectures leaves you cold, then there's every chance you'll be looking for student accommodation in Leicester near DMU for 2018.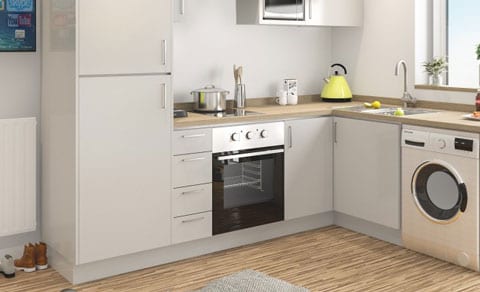 One of the best things about being a student in Leicester is the amazing things there are to see and do – and that includes the fantastic nightlife. 
It's also the reason why, when a 9am lecture beckons the next day, you'll probably want to make the most of every minute's shut eye you can get before you have to be there.
Living near DMU campus is a big bonus – one which is made all the better when it's awesome accommodation that you're living in. And at Westmanor Student Living, we have some really exciting student housing coming up for 2018 that is just a stone's throw away.
Not only will you be near to lectures, but, if you're attending the Student Union for a couple of beverages of an evening, it also means you won't have to worry about paying massive prices to get a taxi home as there will be less distance to pay for (if you don't want to walk, that is).
Why you should choose a Westmanor Property
As a privately owned property management and development company we specialise in providing high quality accommodation for students in Leicester. Our extensive portfolio of accommodation means that both De Montfort and Leicester University students can choose from a wide range of excellent accommodation options to suit all budgets and needs. So, whether location, facilities or cost is most important to you, we are sure we can find the perfect property for you.
When you add this to the availability of our friendly and supportive team who are always on hand and ready to assist with your ongoing accommodation queries and requirements it makes Westmanor the perfect place to secure your next accommodation.
Our staff are committed to providing excellent standards of services and accommodation, and this means that when you choose to rent a place with us, you should always expect the following:
Equal opportunities for all
Clearly written terms of occupation in signing an agreement
Accommodation provided at a fair and reasonable cost
Accommodation which is safe
Excellent standards in ensuring any necessary repairs are carried out on behalf of residents
Promoting friendly interaction between tenants and the company
Dealing effectively with disruptive tenants and reducing anti-social behaviour.
What we have brand new and available for 2018! 
Granby House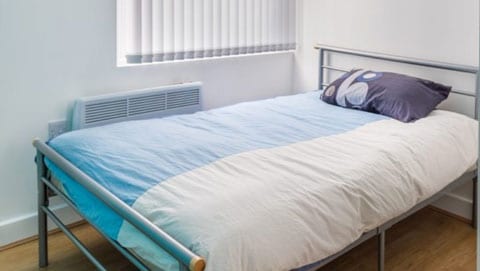 We are excited to show you this BRAND NEW complex which offers a selection of studio, 1, 2 and 3 bedroom student apartments including some duplex apartments! Situated in the heart of the city centre it's so close to an array of shops, bars, restaurants and much more. It's also just a short walk from the University of Leicester and De Montfort University, which makes it perfect accommodation for all Leicester students, whether you are on your own or in a group. These apartments come with no summer rent and the following too:
Water rates included in rent
Free internet connection provided
£250 energy allowance given for studios and 1 beds
£250 energy allowance given per person in 2 and 3 beds
En-suite bathrooms
TV provided
Washer/dryer provided
Small double beds
Book early to avoid disappointment!
Zone 8-10 West Walk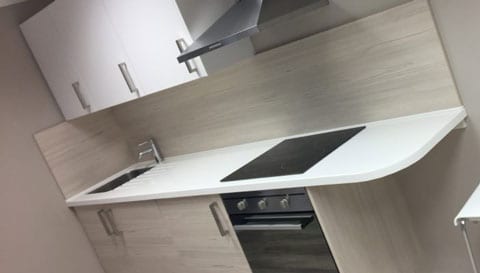 Currently under construction still, this exciting new development of studio flats is brought to you by ZONE, a group which has several developments around Leicester already. The ZONE buildings offer ultra modern and luxurious apartments which are very popular with students and this new property will be no exception.
With energy and water costs included and a free internet connection provided, this property is perfect for students! There is also no summer rent to pay which saves you that bit of extra money. We are anticipating that this property will sell out quickly, so book early to avoid disappointment.
The Hamptons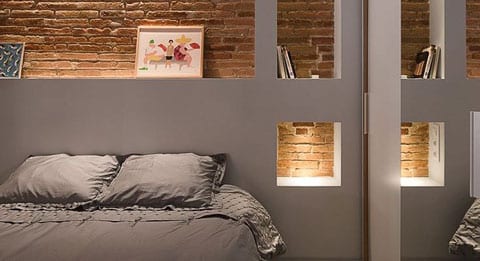 Now, this brand new, stunning luxury student accommodation near DMU really does have to be seen to be believed! It offers one 3 bed, one 5 bed and three 6 bed luxury apartments which are perfect for groups and, being in the heart of the city centre, it's 'oh so close' to all of the great bars, shops, restaurants and much much more.
Brand new for September 2018 (which means no summer rent), each flat has 2 bathrooms and a separate toilet, TV provided in all bedrooms and lounges, free Virgin Media wireless internet connection, water and energy costs included in the rent, as well as double beds, washer/dryer and dishwasher. What more could you need??
Additional student accommodation in Leicester near DMU
If some of these amazing, brand new properties haven't left you with love hearts in your eyes, then take a look at a couple of the other popular places to rent near DMU that we have on our books:
Oxford Grange Phase 3 – everyone's favourite student accommodation, with affordable all inclusive rents and the perfect on campus location. You'll benefit from built in appliances, tall fridge freezers, washer/dryers, microwaves, full height windows, 42 inch wall mounted HD SMART TVs, large luxury en-suite bathrooms, contemporary interiors and all less than a minute's walk to De Montfort University.
Millstone Place – this recently developed complex in the heart of the city centre is just a short walk from DMU and the University of Leicester! These luxury studio, 2, 3 and 4 bed apartments have free Wi-Fi and include water costs and an energy allowance which makes them perfect for an individual student or a group looking to share.
Get your accommodation near DMU booked nice and early!
Picking accommodation early is always a good idea, so that you can have your choice of the very best there is out there and avoid disappointment. You can arrange a viewing when you contact the DMU office by sending an online enquiry, or give us a call.
To reserve a property, first contact us to see if your chosen accommodation is still available. You will then be required to complete a reservation form and pay at least £100 of the deposit. This will be detailed on your tenancy agreement.
You can move in from when you start paying full rent for the property. Please contact our helpful and friendly team at Westmanor if you are unsure about anything, or have any further questions.