2 beds  |  30 Calais Hill, Leicester, LE1 6AR  |  from £105pppw
REDUCED RENTS – BOOK NOW!
DISCLAIMER: Please note that photos and videos are for illustration purposes only and may not always be a reflection on the specific flat(s) available.
We are delighted to offer these luxury two bedroom apartments in the heart of the city centre. Just a 10-15 minute walk from both DMU and UOL and surrounded by an array of shops, bars and restaurants, Calais House is the perfect choice for any student.
TENANCY AGREEMENT
The tenancy agreement is for 52 weeks starting 1st July and ending 30th June however we offer 50% discounted rent for 8 weeks of the summer period (from 1st July – 26th August) for non – occupancy. Therefore, the rent payable is equivalent to 48 weeks of full rent.
PAYMENT OPTIONS
If you can provide a UK based Guarantor you can pay the rent in four instalments as follows.
1st July 2021 – 12 weeks of rent payable with 8 weeks discounted by 50% for non occupancy (equivalent to 8 weeks of rent)
4th October 2021– 16 weeks of rent payable
3rd January 2022 – 16 weeks of rent payable
25th April 2022 – 8 weeks of rent payable
If you are unable to provide a UK based Guarantor then the rent must be paid in two instalments as follows
1st June 2021 – 50% of the annual rent payable
1st September 2021 (or on arrival whichever is sooner)- 50% of the annual rent payable
GREAT NEWS! There is no deposit payable for this property. Upon booking your room, all you will need to pay an advanced rent payment of £100 if you are a UK student or £500 if you are an international student who is unable to provide a UK based Guarantor.  T's & C's apply. Please ask our friendly staff for more information. 
Limited space available so book early to avoid disappointment!
Date the tenancy agreement starts for this property: 01/07/2021
Property Features
NO DEPOSIT PAYABLE
10-15 Minute walk from Leicester University
10-15 Minute walk from DMU
City centre location
Less than a 5 minute walk to the Train station
Washer/Dryer provided in each flat
Dishwasher provided
TV provided
Lift access to all floors
Luxury bathroom with bath and shower
Tenants pay own energy costs
Water costs included in rent
Free internet connection provided
Small double beds
Bike storage available
CCTV
Floorplans
Please click on the image below to download the pdf floor plan for this property: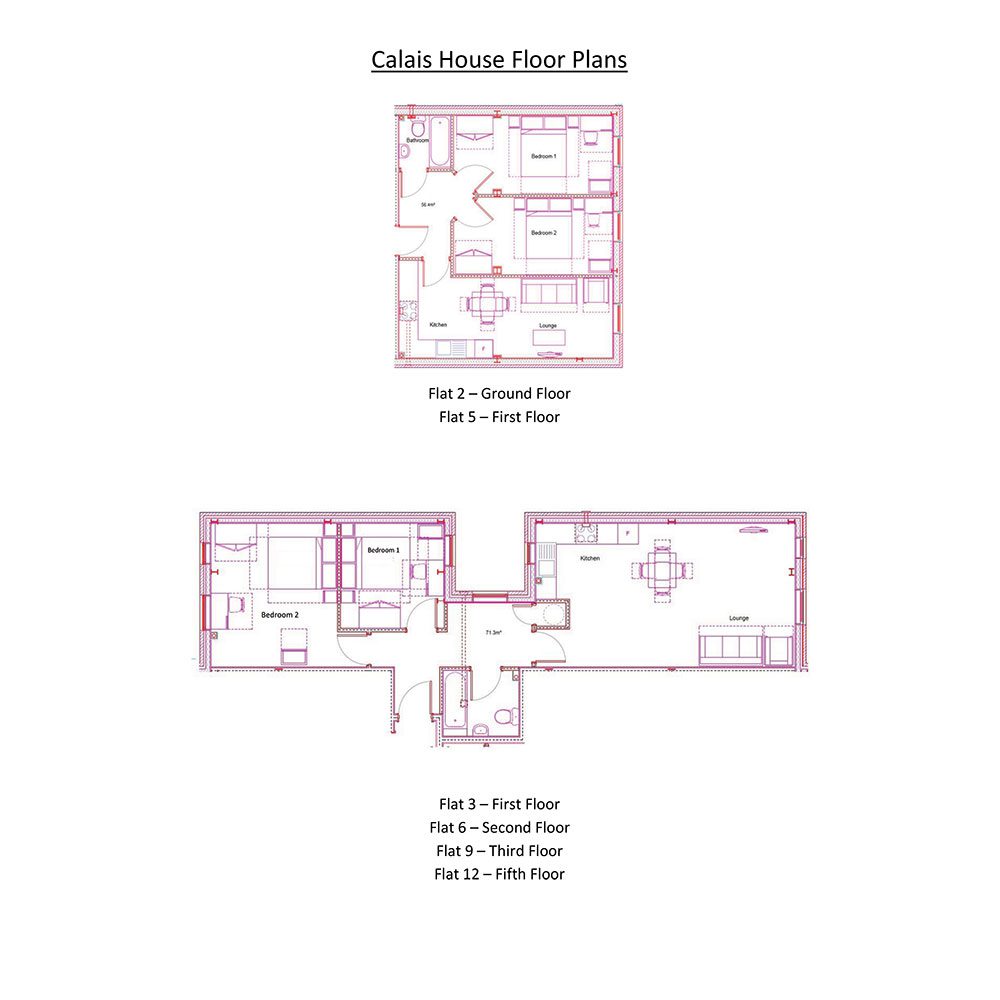 Click the photo below to view more images
Want more information?
Contact our student friendly staff on 0116 254 0541 or use the form below