Living in a city centre comes with a whole host of benefits, from a wide range of cafes, bars and restaurants in which to while away the time, to all the best shops and other amenities to make the most of. This is without mentioning the museums, digital entertainment and art galleries galore. However, with such a wide variety of things to keep you busy, it can be a challenge to find suitable student accommodation in Leicester city centre.
Leicester in particular, being a historic city, has some amazing places to visit, such as Leicester Cathedral – the burial place of Richard III – the Jewry Wall Museum, Guildhall, Curve theatre, National Space Centre and of course, the King Power Stadium, home of Premiership football side, Leicester City.
Heading away from the city centre you'll soon find it's surrounded by stunning countryside, too. Within these huge swathes of green are some magnificent areas of natural beauty to explore, such as Bradgate Park, Swithland Wood, Beacon Hill, Bosworth Field and Rutland Water.  
The above attractions make it easy to see why people love living in Leicester and thanks to its two excellent universities – De Montfort University and the University of Leicester – it's a destination for students from all over the world.  See our list of facts about Leicester's universities.
Whatever your favorite hobbies and interests, Leicester has it all readily available for anyone and everyone who is looking to further their education and enjoy life while they're here. And, when you're planning to get to any of the destinations, the county has an excellent public transport service, thanks to its many footpaths, cycle paths, buses and trains.
Great Leicester City locations for both universities
In recent years student accommodation has popped up all over Leicester city centre, offering way more than the standard student digs experience.
Now we're talking state of the art, modern and luxurious student accommodation in the heart of Leicester city centre for 2019, some of which is brand new for this year and all of it is perfectly located for both DMU and Leicester University students.
Take a look at the following fabulous Leicester student accommodation:
Dover Street and York Street Apartments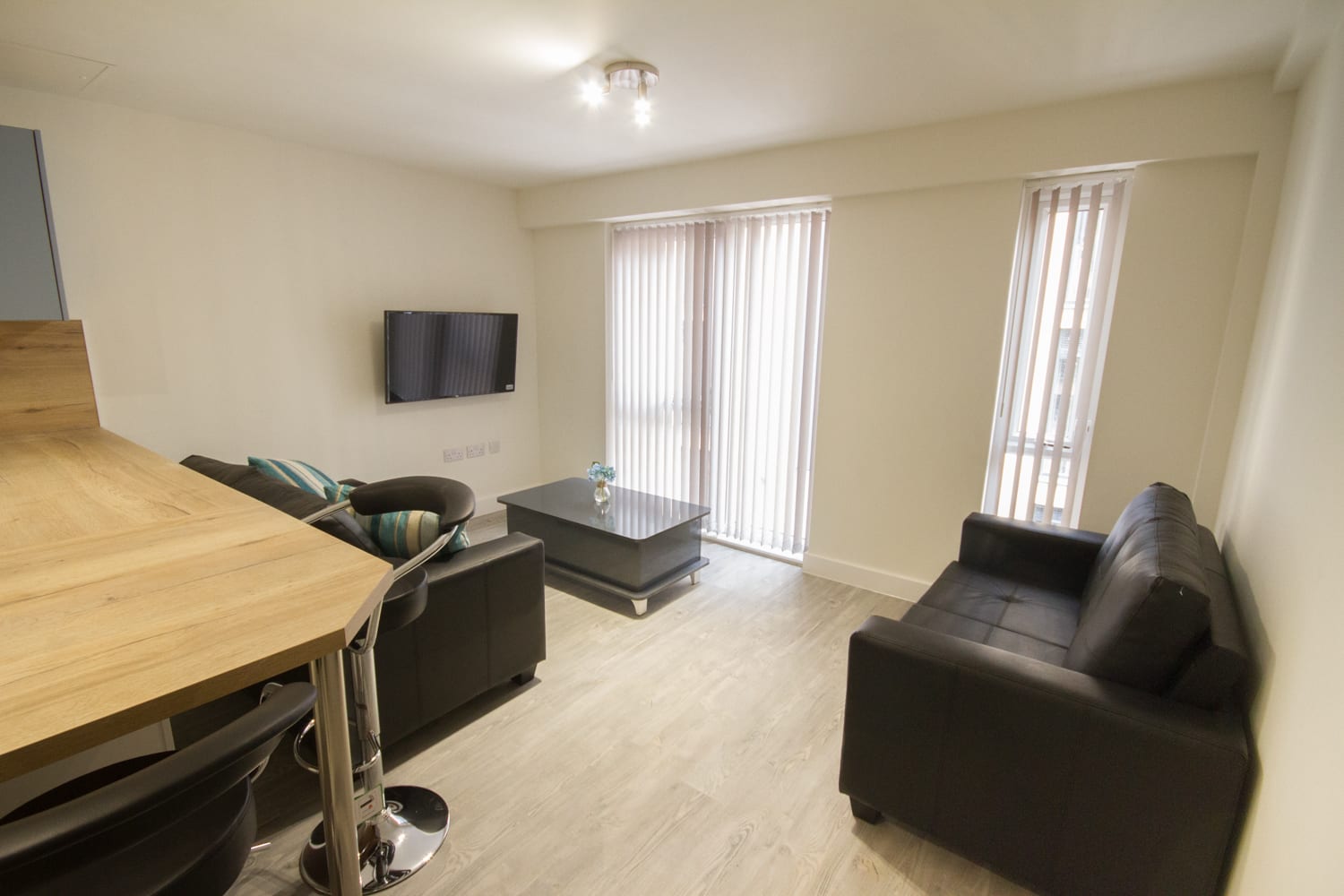 These luxury studio, 3,4 and 5 bed apartments were newly built last year (2018). Surrounded by an array of shops, bars, restaurants and much more, they are just a short walk from the University of Leicester and De Montfort University making them ideal for all students. They also come with ensuite bathrooms, washer/ dryer/ TV, free internet connection, all-inclusive energy and water costs included.
The Old Post Office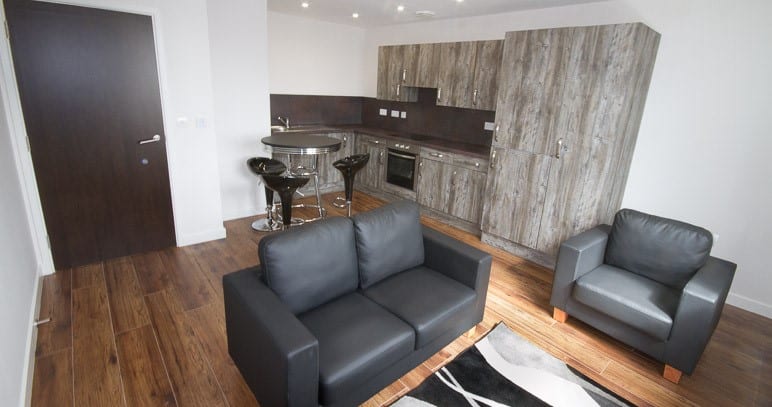 These studio, 2, 3 and 4 bed student apartments were recently developed and again come situated in the heart of the city centre, just a stone's throw from the University of Leicester and De Montfort University, making it perfect for all students, whether on their own, or in a group. Here you'll benefit from:
Small double beds

Ensuite rooms

Water costs included in rent

ALL INCLUSIVE ENERGY

Free WIFI provided

42" TV provided

Washer/Dryer provided

Microwave provided

24 Hour emergency service
The Old Post Office annex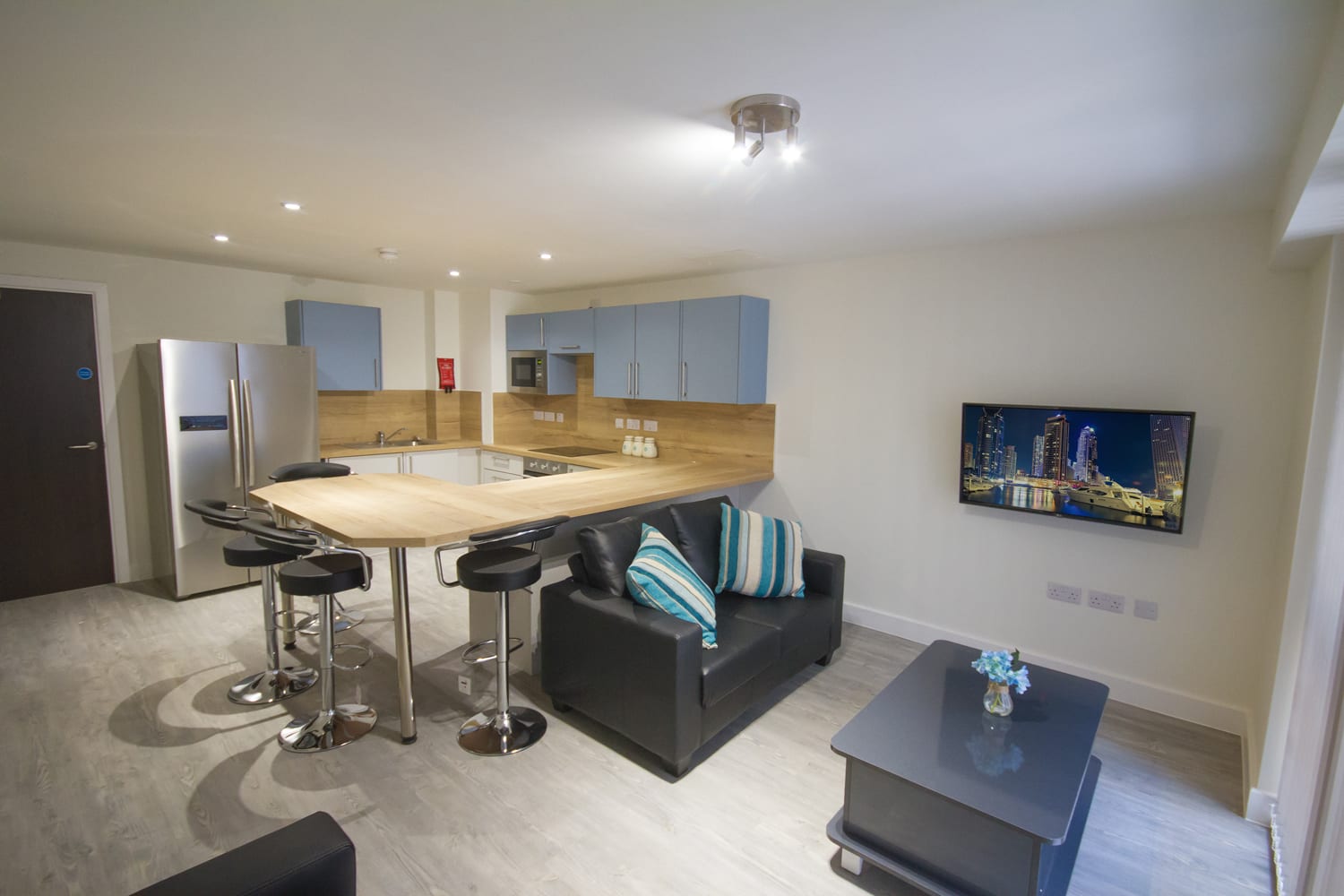 The Old Post Office above has been so popular with University of Leicester and De Montfort University students that a newly developed addition to this fabulous city centre accommodation popped up last year with a selection of modern and spacious ensuite 4 and 5 bed DUPLEX student apartments.
Students who choose accommodation in The Old Post Office annex in Bishop Street will benefit from all of the above features of the Old Post Office and also their own common room for socialising.
Millstone Place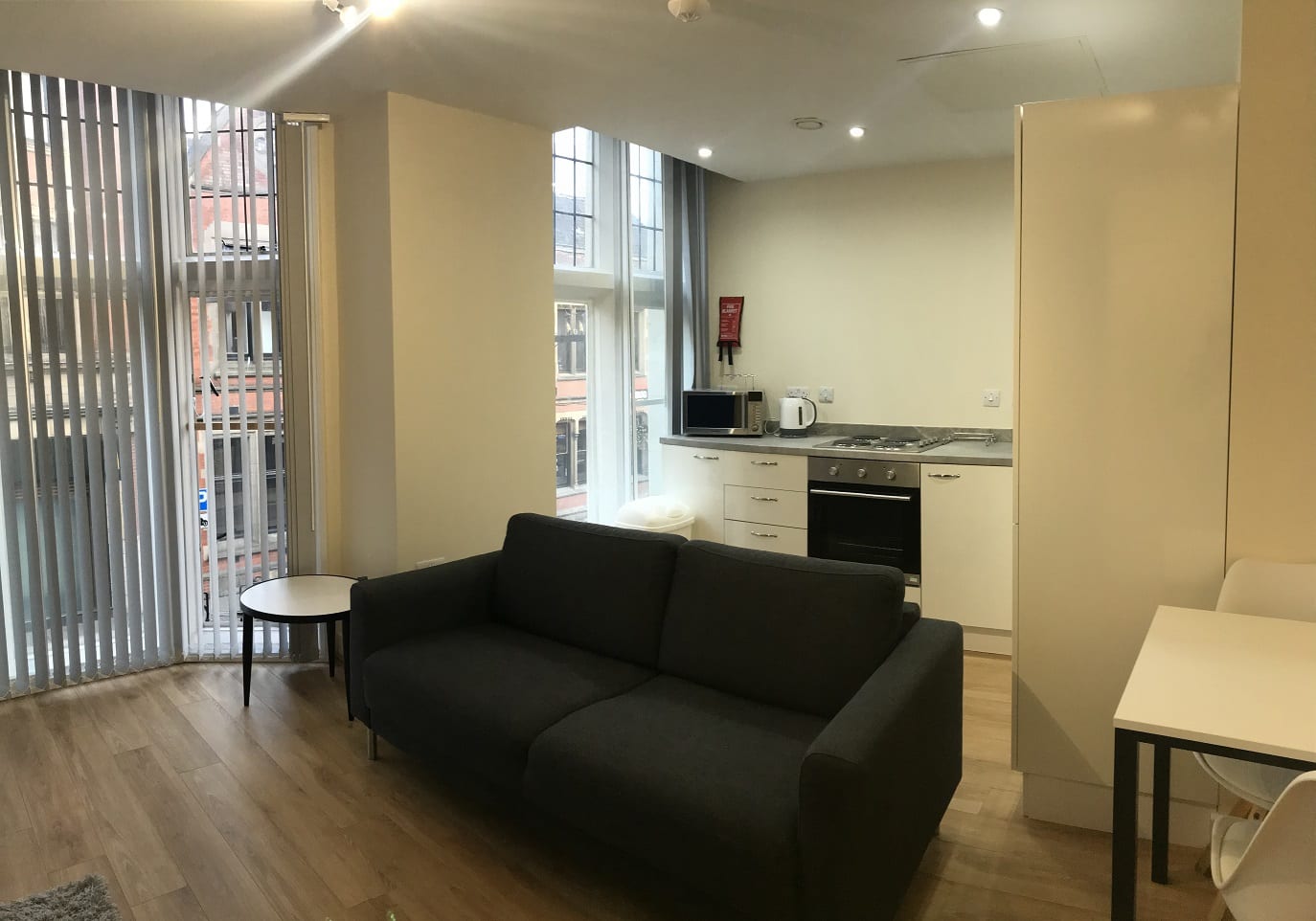 This recently developed, luxurious Leicester city centre student complex was brand new in 2017 and is on the doorstep of Macdonalds, Costa and Greggs to ensure students never need go hungry.
These luxury studio, 2, 3 and 4 bed apartments have all of the features that the Old Post Office has above, which includes free Wi-Fi, water costs and an energy allowance which makes them perfect for an individual student or a group looking to share.
Zone De Montfort Mews

We proudly present our brand new all inclusive property which is situated just 5 minutes walk from The UoL and very close to the city centre and train station.  Containing beautiful studio flats, a gym and a cinema room, this building is expected to create high demand, so book early to avoid missing out!
Book Your Accommodation Viewing Today
If you are on the hunt for the perfect student accommodation in Leicester City Centre for the 2019/2020 academic year, then get in touch today at our Leicester University Office or De Montfort University Office to book your viewing!