6 bed houses  |  172, 172A, 174 and 174A London Road, Leicester, LE2 1ND  |  from £95pppw
Simply superb quality, 5 minute walk to University of Leicester
Look no further as these ultra modern and spacious six bed houses are perfect for you and your friends! Victoria House offers two semi-detached and fully furnished six bed houses just a 10 minute walk from Leicester University and located on London Road. They are suitable for a group of 6 or 12 and were newly refurbished in 2013.
The houses comprise of an open plan lounge/kitchen and one bedroom on the ground floor with the remaining bedrooms on the first and second floor. There are several sizes of rooms, some with en-suite bathrooms, some with a private, separate bathroom and some with a shared bathroom with one other room.
Phase 2 of Victoria House includes two more 6 bedroom houses and was newly built for 2016! All rooms in this new block are en-suite.
Book early to avoid disappointment!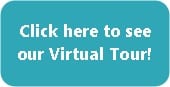 Date the tenancy agreement starts for this property: 01/07/2019
Property Features
6 bed houses
Small double beds
En-suite rooms available
Free hard wired internet connection provided
Tenants pay own energy costs
42″ Flat screen TV provided
Water rates included in rent
Washer/dryer provided
Floorplans
Please click on the links below to see floor plans for this property:
172 and 174 Victoria House:
En-suite room from

£98 – £100 pw pp
172 and 174 Victoria House:
Room with separate bathroom from

£95 – £98 pw pp
172 and 174 Victoria House:
Room with shared bathroom:

£95 pw pp
172A and 174A Victoria House (newer block):
All en-suite rooms

£110 pw pp
Want more information?
Contact our student friendly staff on 0116 225 3505 or use the form below